sets the bar high with his wedding gift for . The country superstar, who's reportedly planning to marry his girlfriend later this year, is going to give her a Hawaiian-style house which he is currently building in his hometown of Oklahoma.
According to , the lake house is located in Tishomingo where Blake, Gwen and her kids will base themselves after the couple ties the knot. In some pictures obtained by the site, the property will have one main residence, three hut-style guest rooms complete with grass roofs as well as a swimming pool with its own bar and some palm trees planted around it.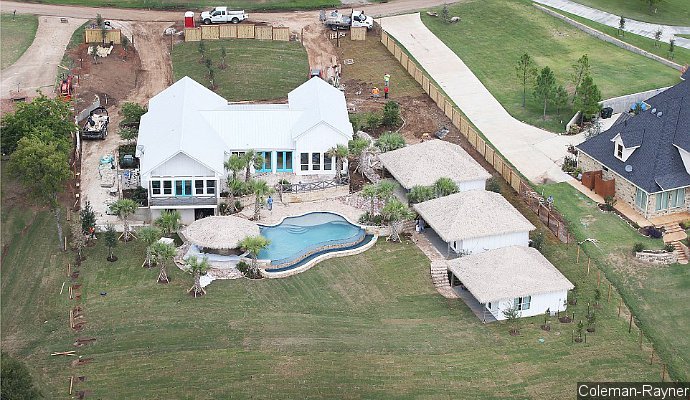 Blake and Gwen aren't the only ones excited about their upcoming move to the small town. People living in the neighborhood are also happy to have the couple and their kids live nearby. "We've seen Blake here several times. He wants it finished in time for their wedding as the ideal gift for Gwen. It's going to be a place to have some fun when they're not at his ranch," a neighbor says.
"Gwen and her boys have been here just the once and they were very excited to look around and hear what it's going to be like. It's going to be great fun for the kids. It's the perfect spot to enjoy themselves," the neighbor adds. "It's a very nice, quiet community around here. Perfect for family and guest visits. They are big stars but they won't be bothered by anyone."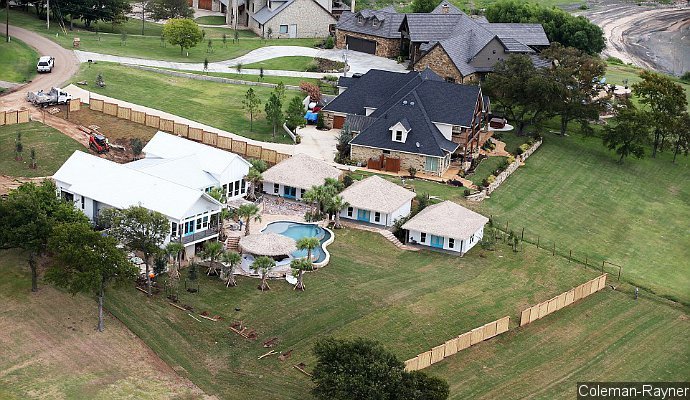 Another person living in the area agrees, adding that there won't be paparazzi in the area. "Gwen Stefani seems to be really taken with Oklahoma, too. In Los Angeles she can't even get her mail without someone trying to take her picture, so it's a change for her. She loves the laid back atmosphere," says Kim Jones, who runs the non-profit Closet Ministry and Thrift Store on the same block.
Kim adds that she likes Gwen better than Blake's ex , whom she calls "standoffish." "When she was with Blake, Miranda didn't like stopping and talking to people, taking photos and that kind of thing so much. She was a little more standoffish," she reveals.
There's still no word on when and where exactly Gwen and Blake's wedding will take place. The two stars, who worked together as coaches on "", began dating last year after splitting from their respective exes.
© AceShowbiz.com